NASH assessment
Non-Alcoholic SteatoHepatitis (NASH)
Non-Alcoholic SteatoHepatitis (NASH) is the most severe form of non-alcoholic fatty liver disease (NAFLD). If left undiagnosed, NASH can progress to fibrosis, cirrhosis and even liver cancer. NASH is also strongly correlated with cardiovascular disease and diabetes.
ASSESSMENT CARRIED OUT IN ADDITION TO A GENERAL MEDICAL ASSESSMENT
Assessment detail
A NASH assessment is an opportunity to evaluate the overall health of your liver and heart in an entirely noninvasive manner.
The assessment includes:
Preliminary medical questionnaire
Laboratory tests with three diagnostic scores: FibroTest®, SteatoTest® and NashTest®
Magnetic Resonance Elastography (MRE)
Heart MRI
Virtual nutrition consultation
Consultation with a gastroenterologist
After the check-up

A detailed report and a copy of all the examinations performed will be sent to you. The doctor who supervised the check-up remains at your disposal for any further information and explanations.
American Hospital of Paris
American Hospital of Paris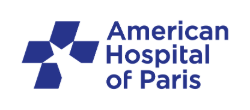 2021-05-18T12:02:00
2021-07-19T12:17:04