The Female Heart
Cardiovascular diseases are the leading cause of death in women in the world today (8 times more than breast cancer) and stroke is the second cause of death in women in France after myocardial infarction.
Characteristics, symptoms, diagnosis and treatment of cardiovascular risks in women.
What are the cardiovascular risk factors for women?
The current finding on the increase in cardiovascular disease in women is explained by traditional cardiovascular risk factors (tobacco, alcohol, sedentary lifestyle, diabetes, cholesterol, obesity, heredity and age) that women share with men, but also by specific risk factors such as early menopause, gestational diabetes, high blood pressure in pregnancy or preeclampsia during pregnancy, autoimmune diseases, migraines with aura more common in women.
Psychological factors (anxiety, stress, depression) are also responsible for a more frequent risk of cardiovascular disease in women, due to a more unfavorable impact on the autonomic nervous system.
These risk factors have overridden the so-called protective effects of female hormones.
Also, for many years, the poor perception of cardiovascular risks in women, whose symptoms may be different from those experienced by men, has led to a difficulty diagnosing, treating, and doing a medical follow-up.
What are the symptoms of cardiovascular disease in women?
Many years of underestimating cardiovascular risks in women is linked to the presence of distinct symptoms between women and men.
There are, however, demonstrated pathophysiological differences between the male and female heart and different warning signs.
In women, the warning symptoms when diagnosing a myocardial infarction or angina pectoris are: shortness of breath, anxiety, abdominal pain and/or nausea, unusual fatigue, sleep disturbances, dizziness, and palpitations. They should be detected at an early stage and prompt consultation should be sought if they appear suddenly and are unusual.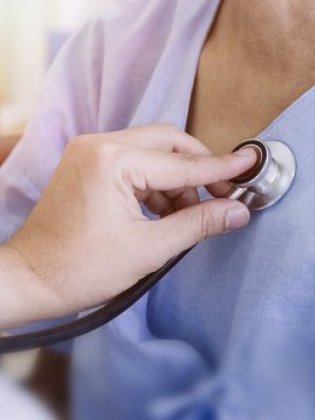 How are cardiovascular diseases in women treated in the American Hospital of Paris?
It is essential to monitor blood pressure and cholesterol levels when under oral contraception or after menopause. An examination of overall cardiovascular risks by a cardiologist is very essential.
There is indeed a clinical evaluation score (SCORE) which takes into account certain
standard risk factors and allows a cardiovascular risk assessment to be carried out at 10 years of age.
At the American Hospital of Paris, the cardiology team also has an exceptional technical platform and recognized specialists in cardiac imaging to conduct in-depth screening examinations based on symptoms and risk factors.
Arterial Doppler Echo: allows the identification of fluctuations in blood flow by sending ultrasounds.
Coronary calcium score:
Cardiac stress ultrasound: a non-invasive and non-irradiating examination to study the contraction of the left ventricle of the heart during exertion.
Stress MRI: a non-irradiating examination to view tissues and cardiac anatomy in two dimensions to determine whether there is coronary artery stenosis during exertion (damage to myocardial perfusion) or damage to the micro circulation or myocardial inflammation or fibrosis.
Depending on the results of the tests, the cardiologist may, if necessary, set up protective therapeutic measures associated with personalized cardiological monitoring or schedule invasive tests.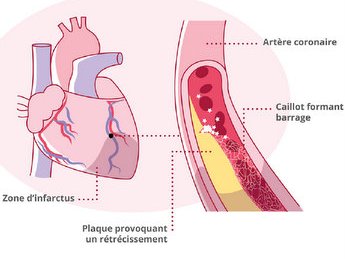 In-depth screening methods include a coronary calcium score: this is a simple and low-radiation examination that is performed using a thoracic scanner without injecting a contrast agent to the detect arterial calcifications located in the walls of the coronary arteries, thus facilitating the stratification of the cardiovascular risk (percentage based on gender and age).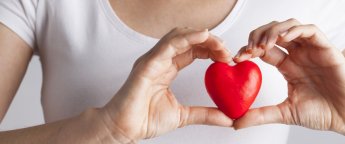 Going forward
The American Hospital of Paris, which is particularly committed to women's health, is among the first teams to use the coronary calcium score and plans to introduce another promising coronary screening test combined with mammography.
In the future, to better identify women with high cardiovascular risks, this mammary artery score, coupled with systematic screening for breast cancer, will make it possible to measure the level of calcification of the mammary arteries after validation. This score would correspond to the risk of heart attack and stroke in women.
The French Federation of Cardiology
Cardiovascular diseases are the first cause of death for women in the world, stroke is the 2nd cause of death for women in France.
When do you see a doctor?
It is essential to seek medical care during certain hormonal periods (contraception, pregnancy, post-menopause), in the event of unusual symptoms or biological abnormalities (metabolic syndrome) or in the event of high blood pressure. General practitioners and gynecologists-obstetricians should be well informed about this.
Female Heart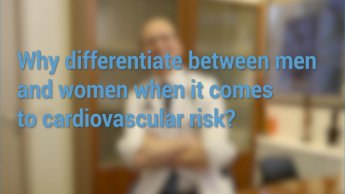 American Hospital of Paris
American Hospital of Paris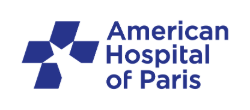 2020-01-8T17:02:57
2020-12-9T09:57:59