Patient & Visitor Information
Our hospital is open every day, 24/7
Inpatient visits

Due to the health situation, visits to hospitalized patients are authorized under conditions and by appointment. The procedures are explained to each patient upon arrival.
Main entrance: 55 boulevard du Château
92 200 Neuilly-sur-Seine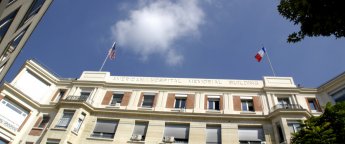 Accreditation & Certification
The American Hospital of Paris voluntarily submits to audits by the Joint Commission according to the same standards as American institutions, and it is also certified by the the French Haute Autorité de Santé.