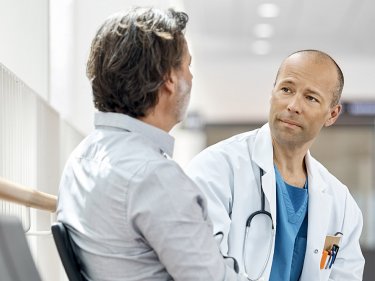 Check-Up Center
Established in 1991, the Check-Up Center at the American Hospital of Paris is a center entirely devoted to preventive medicine and screening.
Check-Up Center
Make an appointment
Make an appointment with the Check-Up Center department
Useful information
Contacts
If you are a company and would like information:
Directions
Check-Up Center
Espace Diagnostic Santé Richard Vipiana
A Center Devoted to Prevention
Established in 1991, the Check-Up Center at the American Hospital of Paris is  recognized for its proven expertise in preventive medicine and performing medical check-ups. It offers various types of check-ups, as well as services adapted to your needs.
Every year, we are able to discover risk factors or disease in many patients through our check-ups.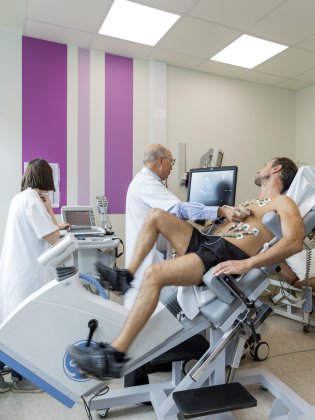 What Sets the Check-Up Center Apart
The quality, safety and comfort of The American Hospital of Paris.

Availability of cardiac function tests, cardiac scintigraphy, MRI and CT scanner.

Excellent, efficient and attentive hospitality

An organization optimized to simplify patient care management and support

Bilingual French-English staff

with specific support for patients who speak Japanese, Arabic and Chinese.
According to an anonymous quality questionnaire conducted with 724 patients
97% of our patients recommended the Check-Up Center
What happens at a check-up?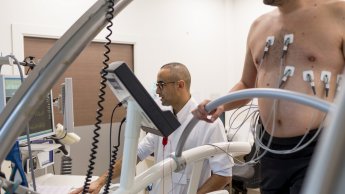 Why should you have a medical check-up?
For reassurance
Even if you are feeling great and have a low risk of illness, a check-up can be useful because it allows you to become better informed of your risks and better manage your health capital.
To get advice
Your check-up will give you the opportunity to discuss issues with the doctor that you have never had the chance to address during regular visits.
The purpose is to identify, reduce or even eliminate risk factors in contracting an illness or disease, to detect potential health problems early and to benefit from individualized advice.
For follow-up
If you wish, the American Hospital of Paris can provide you with quick access to excellent diagnostic and technical services, and treatment by top specialists.
What type of check-up do you need?
A l'origine du Check-up center, un mécène : Richard Vipiana
À l'origine de la fondation du Check-Up Center, il y a un homme, Richard Vipiana, qui grâce à sa généreuse donation, a permis la réalisation de ce centre. Président fondateur de Céline, Maison prestigieuse de vêtements et d'accessoires de luxe née dans l'immédiate après-guerre, Richard Vipiana a su élever en quelques années une entreprise artisanale de fabrique de chaussures jusqu'au nom et au rayonnement mondial que l'on connaît. Pionnier dans le mécénat scientifique, il crée en 1973 le prix Céline-Pasteur décerné chaque année à des chercheurs et à des équipes qui se sont illustrés par leurs travaux au service de la santé. Par son implication dans la création et le développement du Check-Up Center, Richard Vipiana perpétue cet engagement.