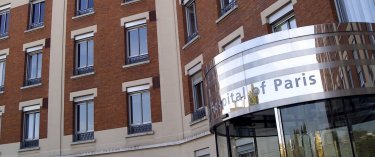 Directions & Hours
Medical-Surgical Unit, visiting hours, directions
Directions
24/7 Medical-Surgical Unit:
Main entrance: 63, boulevard Victor Hugo
92 200 Neuilly-sur-Seine
Since November 22, 2021, our Hospital's main entrance has been relocated:
The pedestrian entrance is located at:
55 boulevard du Château
92 200 Neuilly-sur-Seine
Our visitor parking structure is located at:
55 boulevard du Château
92 200 Neuilly-sur-Seine
Free valet parking will be available from Monday to Friday from 7 am to 9 pm and on weekends from 12 to 7 pm. Your vehicle will be brought to a nearby parking lot and returned to you when you are ready to leave the Hospital
A porter is also on hand to assist you with your baggage or call a taxi for you.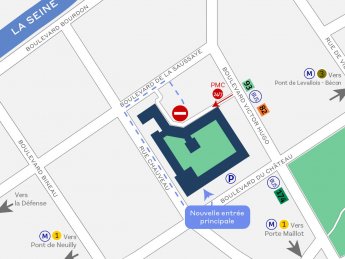 Mandatory Health Pass
In accordance with the new law concerning the management of the Covid-19 crisis in France, in effect starting on August 9, 2021, access to the American Hospital of Paris is now restricted to individuals with a valid health pass, with the exception of those with a medical emergency.
We would like to thank our patients and visitors over the age of 18 in advance for ensuring the validity of their health pass prior to their visit.
Your pass must be presented when you enter the Hospital via the "TousAntiCovid" app or printed legibly on paper.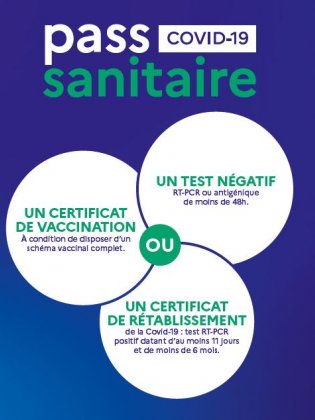 Visiting Hours
Inpatient Visits
Due to the current health situation, inpatients visits are authorized from 2 p.m. to 8 p.m only by appointment with the department's secretariat. 1 visitor per day per patient is admitted. Children are not allowed. We thank you for your understanding.
American Hospital of Paris
American Hospital of Paris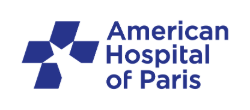 2019-06-18T14:01:32
2021-12-17T17:19:24