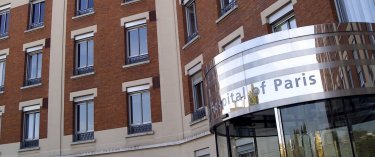 Directions & Hours
Medical-Surgical Unit, visiting hours, directions
Directions
24/7 Medical-Surgical Unit:
63, boulevard Victor Hugo
92 200 Neuilly-sur-Seine
Since November 22, 2021, our Hospital's main entrance has been relocated:
The pedestrian entrance is located at:
55 boulevard du Château
92 200 Neuilly-sur-Seine
Our visitor parking structure and drop-off area is located at:
40 rue Chauveau
92 200 Neuilly-sur-Seine
Free valet parking will be available from Monday to Friday from 7 am to 9 pm. Your vehicle will be brought to a nearby parking lot and returned to you when you are ready to leave the Hospital
A porter is also on hand to assist you with your baggage or call a taxi for you.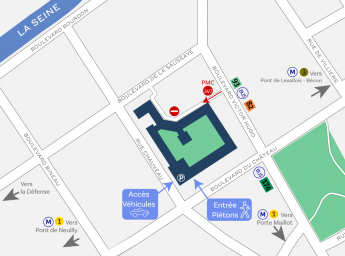 Face masks policy
Surgical masks are still required in certain cases:
In departments receiving at-risk patients:
Oncology
Dialysis Center
PET scan
24/7 Medical Surgical Unit
Intensive care
If you are in one of the following categories:
You have symptoms of an ENT or respiratory infection
You are at risk for developing a severe form of COVID-19 or you are immunocompromised
You have been exposed to someone with COVID-19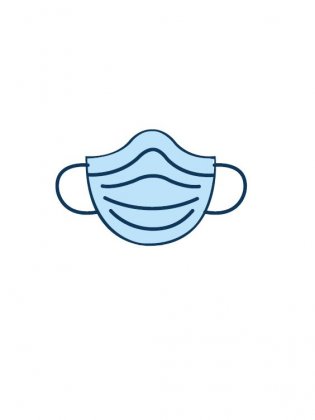 Visiting Hours
Inpatient Visits
Due to the current health situation, inpatients visits are authorized from 2 p.m. to 8 p.m only by appointment with the department's secretariat. 1 visitor per day per patient is admitted. Children are not allowed. We thank you for your understanding.
American Hospital of Paris
American Hospital of Paris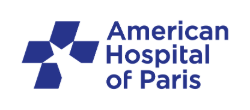 2019-06-18T14:01:32
2023-09-8T10:52:27