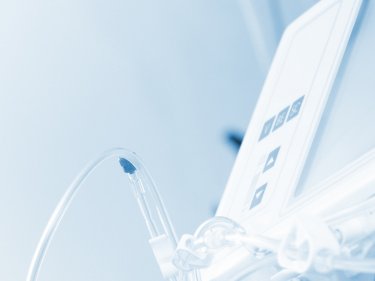 Dialysis center
Our Dialysis Center adapts to your needs and applies the fee schedule established by Assurance Maladie, the French national health insurance.
Dialysis center
Make an appointment
Make an appointment with the Dialysis center department
Useful information
Directions
Dialysis Center
Wing B - Level 0
A Dialysis Center Within a Multidisciplinary Hospital
We have been delivering care to patients in a safe environment equipped with state-of-the-art technology since 2007.

Our center features latest-generation equipment for hemodiafiltration (HDF), blood volume monitoring and generators approved for online hemodiafiltration.

It benefits from direct access to all the amenities of a multidisciplinary hospital, including high-performance diagnostic and testing facilities.
Optimal Quality and Safety of Care
Water is purified through two stages of osmosis in series, ensuring ultra-pure water whose quality is controlled by our pharmacist
Generators are disinfected after each session and only disposable materials are used
A team of nephrologists is present at the dialysis center
A Welcoming Environment
Our small-scale center features 12 dialysis stations, three of which are individual rooms

The following services are available to all patients: individual access to TV, Wi-Fi, tablets and DVD players
Care Tailored to Your Needs
Morning, afternoon and evening sessions are available based on your needs
No waiting list: stations are reserved for travelers
An English-speaking medical team and multi-lingual interpreters are on hand to assist you in Japanese, Arabic and Russian.
European health insurance cards and many international insurance plans are accepted by our hospital.