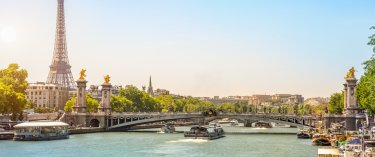 International patients
We are dedicated to serving the thousands of international patients who receive care at our Hospital every year.
Choose the American Hospital of Paris
The American Hospital of Paris is a modestly-sized multidisciplinary hospital with a human touch. We offer premium care based on medical and technological excellence combined with a warm reception, comfort and compassion, all of which are essential for a successful patient journey.
The American Hospital of Paris voluntarily submits to the control of the Joint Commission, it is the only civilian hospital in the world - outside the United States - to benefit from its accreditation. In addition, the American Hospital of Paris is committed to the French certification process organized by the Haute Autorité de Santé (HAS). In December 2019, the American Hospital of Paris was certified level A (Decision level V2014: Certification A).
To help you prepare for your stay and answer your questions, our multidisciplinary and multilingual team is available from Monday to Friday from 9 a.m. to 7 p.m. (French time).
Contacts:
Intl.Patient@ahparis.org
Arab countries: + 33 (0) 1 46 41 83 76
Africa: + 33 (0) 1 46 41 82 68
Japan: + 33 (0) 1 46 41 25 15
Want to get a customized health check-up or obtain a medical and financial opinion before your stay?
If you would like to request a consultation or exam,  please contact us directly.
Specialist consultations - + 33 (0)1 46 41 25 25
 
Imaging exams - + 33 (0)1 46 41 25 55
Customized services are available to guarantee peace of mind throughout your stay. We can:
Schedule your treatments, preventive assessments or symptom-based health check-ups
Make travel arrangements such as transportation, accommodation and transfer from the airport or train station
Manage all of the administrative and financial aspects of your stay
Organize your return home
Look after your loved ones
Provide an interpreter upon your arrival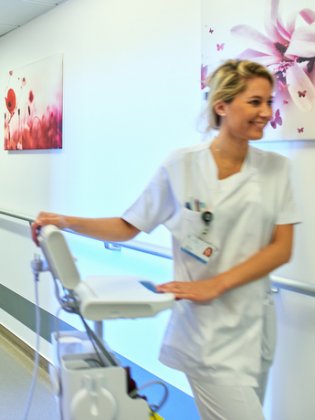 Our healthcare offer
The medical, surgical and obstetric activities of the American Hospital of Paris are organized into departments and units. The Hospital also has five state-of-the-art diagnostic and testing units.
Click to see all our departments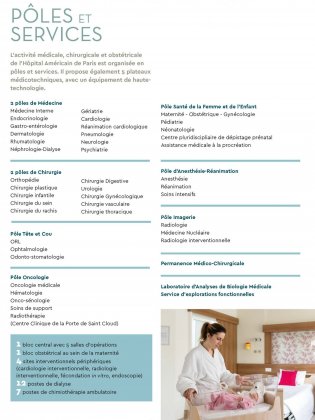 Preparing for your arrival in France

If you are applying for a visa, we send you proof of payment for the care you are to receive. Once you have received this document, contact the French consulate in your country of residence to find out how to obtain a visa.

Administrative procedures

For your stay, you will need to complete the following documents and provide them on your arrival: advance directives, health care proxy

> Download the documents to be completed before your admission
Insurance partners
The American Hospital of Paris works closely with and accepts letters of guarantee (LOG) from many of the world's largest insurance and assistance providers, including Allianz, Aetna, AIG, AXA, BUPA, CEGA, CIGNA, Henner, MSH and NSIA.  
Contact our IPMI office to check youor benefit plan and profit from direct billing for your consultations and in-patient procedures at the American Hospital of Paris.
For all other insurers, please contact us to make sure your plan is accepted by our Hospital.
Contact:
ipmi@ahparis.org - tel: +33 (0) 1 46 41 26 33
Our partners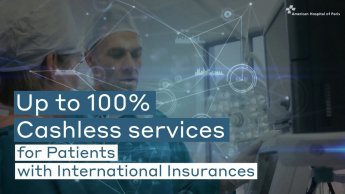 Additional partners for your consideration
Zephyr private ambulance
Hôtel Crowne Plaza**** located 400 meters (one quarter of a mile) from the American Hospital of Paris. Our patients benefit from preferential rates.
The American Hospital of Paris is a member of the French Healthcare association which contributes to promoting the French vision of global health, based on a humanist approach to care and equitable and fair access to health products and services.
American Hospital of Paris
American Hospital of Paris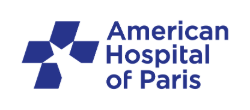 2019-08-19T15:15:01
2021-06-16T18:10:55