Recognize an American Hospital of Paris staff member or team with a Grateful Patient Gift
Grateful Patient Gifts allow you to partake in a philanthropic tradition imported from the United States
After a stay at the Hospital, an operation, an emergency admission, a birth or even a simple check-up, a grateful patient gift is the ideal way to say a special "thank you" to those who cared for your health or that of a loved one.
Grateful Patient Gifts allow you to support the American Hospital of Paris in honor of a staff member or team.
Here's how it works:
Make a gift of any amount in support of the general mission of the American Hospital of Paris.

Write a personal message to the department, doctor, nurse or employee whose work and personal dedication you would like to praise. The gift can also be made in honor of the entire American Hospital of Paris family.

As soon as your grateful patient gift is received, our donor relations department will inform the staff member(s) of the gift you made in their honor, without revealing the amount, and pass on your message of appreciation. This gives them a touching and lasting reminder of their important role at the Hospital – and in your life!
Make a Grateful Patient Gift Today!
Like all gifts to the American Hospital of Paris, Grateful Patient Gifts are tax deductible in both France and the United States.
Learn more
American Hospital of Paris
American Hospital of Paris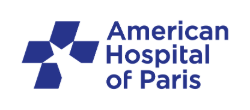 2020-08-27T11:51:42
2020-08-27T13:08:44