Strengthening our Partnership with NewYork-Presbyterian Hospital
Because medical excellence is essentially based on the continuous sharing of expertise, the American Hospital of Paris is expanding its multidisciplinary exchange programs with the United States again this year.
Thank you to all of our donors who supported to ensure the longevity of this unprecedented exchange program.

Financed
Total Budget: €1,300,000 per year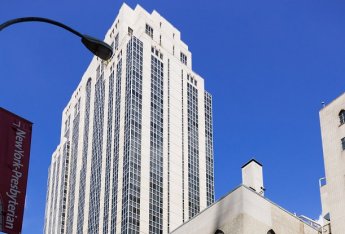 Guarantee the best in French and American medicine
Our dual identity and close ties to the United States mean the American Hospital of Paris has a duty to stay abreast of the latest American innovations, in order to reach an unparalleled level of expertise.
Stepping Up Medical Exchanges with the United States
A prestigious exchange program in a range of fields
The American Hospital of Paris wishes to strengthen its longstanding ties with NewYork-Presbyterian Hospital (NYP) and the universities with which it is affiliated through regular, reciprocal encounters. Our exchange program aims to:
Accelerate the sharing of best practices through training and shadowing at NYP for our doctors, nurses and administrative staff.
Encourage American doctors to come to France by creating a doctor-in-residence position at the American Hospital of Paris in 2021.
Promote medical research and extend our work with the Columbia University Irving Medical Center and Weill Cornell Medicine.
Develop an exclusive university study program for French and American students and promote university exchanges on either side of the Atlantic.
Continue the Harvey Cushing Symposium hosted by the American Hospital of Paris. The first edition in June 2019 focused on medical imaging and artificial intelligence.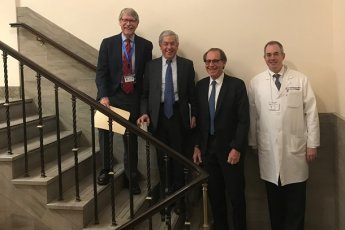 Thank you for your generosity
The American Hospital of Paris would like to thank The Florence Gould Foundation for their outstanding support to this program of excellence.
We also thank all of the generous donors who supported this program, especially the American Hospital of Paris Foundation.