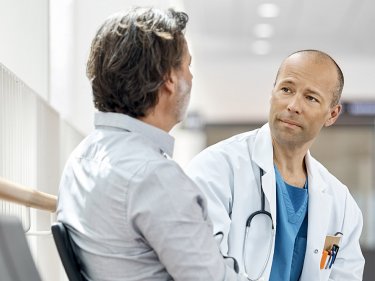 Check-Up Center
Crée en 1991, le Check-up center de l'Hôpital Américain de Paris est un centre entièrement dédié à la médecine de prévention et au dépistage
Check-Up Center
Make an appointment
Make an appointment with the Check-Up Center department
Useful information
Contacts
Pour toute demande de rendez-vous (10h -13h / 14h-18h)
Vous êtes une entreprise et souhaitez mettre en place un partenariat :
Directions
Check-Up Center
Espace Diagnostic Santé Richard Vipiana
Un centre dédié à la prévention
Créé en 1991, le Check-Up Center de l'American Hospital of Paris possède une expertise confirmée dans la médecine de prévention et la réalisation de bilans de santé. Il propose différentes formules ainsi que des services adaptés à vos besoins.
Chaque année, nos bilans de santé permettent de découvrir des facteurs de risque ou des pathologies chez de nombreux patients.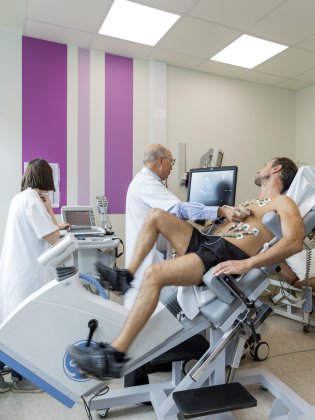 Les + du Check-up Center
La qualité, la sécurité et le confort de l'Hôpital Américain de Paris

Explorations fonctionnelles cardiaques, scintigraphies cardiaques, IRM et scanner à disposition

L'excellence de l'accueil, efficace et attentive

une organisation optimisée pour simplifier la prise en charge et accompagner les patients

Un personnel bilingue français-anglais

avec un accueil spécifique pour les patients de langue japonaise, arabe et chinoise.
D'après un questionnaire qualité anonyme réalisé auprès de 724 patients par l'AHP en 2017 :
97% de nos patients recommanderaient le Check-up Center
Comment se déroule un check-up ?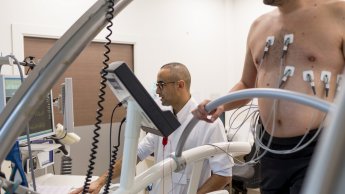 Pourquoi un bilan de santé ?
Être rassuré
Même si vous vous sentez en pleine forme et à l'abri du risque de maladies, un bilan de santé peut être utile car il permet d'être mieux informé sur vos risques et de mieux gérer votre capital santé.
Être conseillé
Votre bilan de santé vous donnera l'occasion d'aborder avec le medecin des sujets que vous n'avez peut-être jamais eu l'occasion d'examiner lors de consultations habituelles.
L'objectif est d'identifier, diminuer, voire éliminer des facteurs de risque de survenue des maladies, découvrir précocement d'éventuels problèmes de santé et prodiguer des conseils personnalisés.
Être suivi
Si vous le souhaitez, l'Hôpital Amériain de Paris vous permet d'accéder rapidement à un plateau technique d'exception et à une prise en charge par les meilleurs spécialistes.
Quel bilan de santé pour quel profil ?
Bilan "Women's Risk Institute"

Individual assessment of the risk of developing breast cancer, and targeted prevention

Bilan fumeur et ex-fumeur

The combination of a consultation with an ENT doctor and three tests to screen for potential diseases caused by tobacco use

Bilan cardio vasculaire

A combination of specialized and innovative tests, medical recommendations and prevention advice

bilan after covid

To support you or your colleagues who have experienced symptoms or tested positive for Covid-19
A l'origine du Check-up center, un mécène : Richard Vipiana
À l'origine de la fondation du Check-Up Center, il y a un homme, Richard Vipiana, qui grâce à sa généreuse donation, a permis la réalisation de ce centre. Président fondateur de Céline, Maison prestigieuse de vêtements et d'accessoires de luxe née dans l'immédiate après-guerre, Richard Vipiana a su élever en quelques années une entreprise artisanale de fabrique de chaussures jusqu'au nom et au rayonnement mondial que l'on connaît. Pionnier dans le mécénat scientifique, il crée en 1973 le prix Céline-Pasteur décerné chaque année à des chercheurs et à des équipes qui se sont illustrés par leurs travaux au service de la santé. Par son implication dans la création et le développement du Check-Up Center, Richard Vipiana perpétue cet engagement.