Behind the Mask
Witness the American Hospital of Paris's exemplary handling of the Covid-19 pandemic in our documentary
Thursday, July 8th at 9:05 pm on French TV channel C8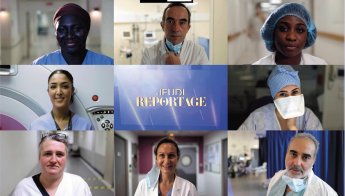 After originally airing on Planète+ A&E last April, Behind the Mask will be broadcast on Thursday July 8th at 9:05 pm on C8, a free television channel. This documentary covers the American Hospital of Paris's exemplary handling of the Covid-19 pandemic.
On February 28, 2020, one of the first cases of Covid-19 in France's Hauts-de-Seine department was diagnosed at the American Hospital of Paris. That day, our staff couldn't have imagined the magnitude of the battle that lay ahead.
It was an unprecedented crisis for everyone, including our nurses, doctors, patient transporters and executives who, behind their masks, fought relentlessly to save lives with unflagging courage and devotion. The documentary, filmed during the first two waves of the epidemic and featuring voice-over narration by French actor Gérard Lanvin, tells their story.
Derrière le masque
A 55-minute documentary
An original PLANÈTE+A&E production
Produced by OVNI Films and Zycopolis
Directed by Stéphane Krausz
Co-written by Frédéric Chiche
Narrated by Gérard Lanvin
Support our teams
Exhausted after 16 months of a relentless combat, our caregivers nevertheless remain fully mobilized to treat all patients, regardless of their disease, under optimal safety conditions.
You can send a message of support to relationsdonateurs@ahparis.org, or enhance their working conditions by donating to our Covid-19 Emergency Response Fund. Thank you in advance for taking care of those who take care of others.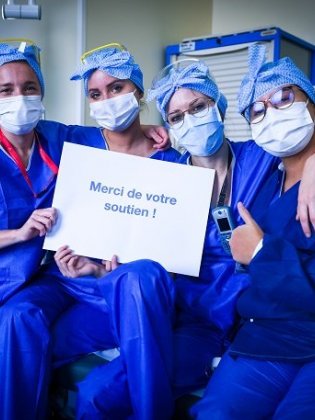 American Hospital of Paris
American Hospital of Paris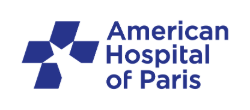 2021-07-2T15:06:50
2021-07-7T10:14:18