Covid-19 Emergency: Thank You for This Overwhelming Wave of Generosity
From the outset of the epidemic, hundreds of donors showed remarkable solidarity to our Hospital. Many thanks to all of you!

In response to our "Covid-19 Emergency" fundraiser, more than €1.6 million were raised within a few weeks. This money was used to invest in the medical equipment needed to cope with the epidemic, including a machine to perform our own PCR tests. We also invested in essential personal protective equipment (PPE) and urgently ordered essential medications.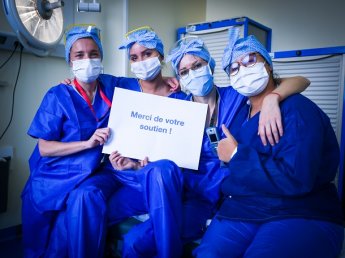 In addition to cash donations, throughout the crisis dozens of companies and private individuals made spontaneous in-kind donations including PPE, food, cosmetics, flowers, photographs, and accommodations for our workers.
The moral and financial support of our donors has enabled us to face this health crisis efficiently and effectively. Thank you for this overwhelming wave of generosity!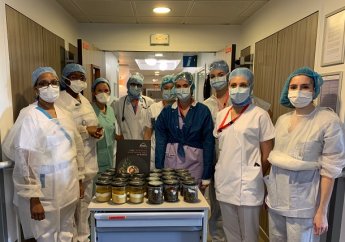 The American Hospital of Paris would like to thank all private individuals, foundations and companies who helped us cope with the first wave of the Covid-19 pandemic.
AMPLISIM - Mr. BELLUGEON - BEST FRANCE - BIOTHERM - BOLLORE -
Dr. Riadh CAID ESSEBSI - Dr. Roland CHICHE - CLARINS - CODAGE -
COLLECTIF PROTEGE TON SOIGNANT - COSMYDOR- Nathalie COURAU -
RODIER - DECATHLON - ESTEE LAUDER - FLEURISTE ALCHIMIA -
FONDATION LIONS CLUB INTERNATIONAL LCIF -
FRED JOIALLIER GERARD DAREL - GUERLAIN - HERBERGEMENTS
DE PARTICULIER - IGR - INDIVIDU - INS IMPRIMERIE - JEFF DE BRUGES -
LA FABRIQUE A COOKIES - LABORATOIRE DE BIARRITZ - L'ARTISAN DU
BURGER - LEGGET IMMOBILIER - LES CHEFS AVEC LES SOIGNANTS -
LES JARDINS D'EPICURE - LIONS CLUB DISTRICT DE PARIS - L'OREAL -
LVMH - MAISON CASTELBLANGEOIS -
MAISON IDIMA - MAISON TORAYA - MARS - MEDIREST - MERCURE - METRO -
MIXA - MYLITTLEPARIS - NE A - NOS BONS PETITS PLATS - ORANO -
REGION ILE-DE-FRANCE - ROOM - SELECTA - SOCIETE IMPERIALE DES THES -
SOLIDARITE AVEC LES SOIGNANTS - VISTAPRINT - WRSA
The American Hospital of Paris also thanks all those who helped us find PPE to protect our patients and staff.
Yann AÏT MOKHTAR -
Assurances Jean BUSNOT (Mr. G. LAVENAC) - BOLLORE -
C DISCOUNT (Jean-Charles NAOURI) - John CRAWFORD -
GERARD DAREL (Mr. L. GERBI) - Dr. Jean-Marc FOULT -
Jean-Claude GRUFFAT - JAE - C. & J. KALIFA -
Groupe SCHNEIDER (Mr. P. SAMUEL) -
Sophie SCHYLER THIERRY -
UNIPARBEAUTY (Ms. P. MARTIN GIAUOI)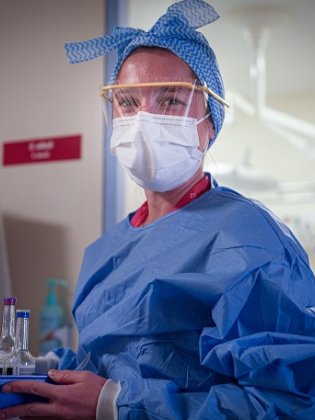 American Hospital of Paris
American Hospital of Paris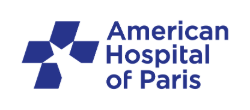 2020-08-6T17:00:24
2020-10-20T12:05:22