RENOVATION AND TRANSFORMATION OF THE 24/7 MEDICAL SURGICAL UNIT
The 24/7 Medical Surgical Unit is being renovated and transformed to increase its reception capacity and guarantee all patients a personalized and qualitative experience.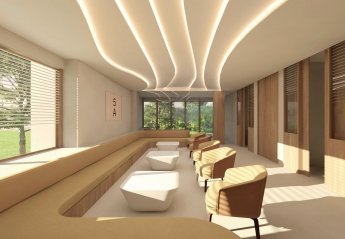 The new space, extended by 80 m², will make it possible to organize separate routes between "standing" patients and "lying down" patients, in order to streamline stays and reduce real waiting time. The circulation plan will be based on the principle of "moving forward": between reception, care, examinations and discharge, the patient progresses constantly, without ever going back, which significantly improves the feeling of expectation. The modern, cozy and connected environment will offer waiting rooms and individual rooms promoting comfort, intimacy and confidentiality.
During the works, the Medical Surgical Unit is relocated but remains accessible via 63 boulevard Victor Hugo. The administrative area is accommodated for a few weeks in comfortable modular units installed outside and communicating with the hospital. The care area is moved to adjacent premises.
We apologize for the inconvenience it may cause.
American Hospital of Paris
American Hospital of Paris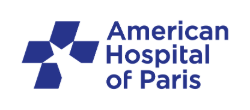 2022-02-17T09:23:02
2022-02-17T11:30:44