Already a Donor?
Our team is here for you
If you have any questions, comments or need information, our Donor Relations department is available Monday to Friday from 9am to 6pm.
You can reach us by phone at +33 (0)1 46 41 27 97 or by email to relationsdonateurs@ahparis.org
Find answers to the most frequently asked questions below.
Thank you for your support.
Do you want to renew your membership?

You can renew your annual membership in the Privileged Circle of Members online, by check or bank/credit card, by clicking here.

If you have any questions, please don't hesitate to contact us.

Make changes to your contact information

Get a duplicate of your tax receipt

Do you need a duplicate of your tax receipt (hard copy or electronic form)?

Please send us your request and we will process it as soon as possible

Discover the tax benefits of your donation

The Hospital of Paris is authorized to issue tax receipts in France and the United States.

Find out more about your tax benefits.

Keep up to date on hospital news
American Hospital of Paris
American Hospital of Paris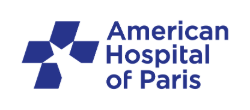 2020-07-27T17:46:29
2020-09-10T14:35:57