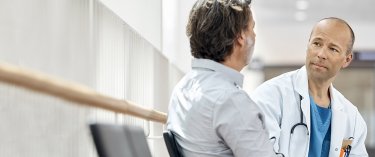 Guaranteeing medical excellence to our patients
The American Hospital of Paris offers each of our patients, whether French or international, exclusive technologies and therapies that are recognized for their efficacy and relevance by the world's most eminent international scientific and medical authorities.
Our mission
As a French-American not-for-profit institution, the American Hospital of Paris aims to:
Bring together, in a single location in Paris, the best in French and American medical practices and innovations.
Deliver premium personalized medical care to French, American and international communities living in France and abroad.
Respect medical ethics and the cultural diversity of patients.
Our values
Offering our patients premium quality medical care, the American Hospital of Paris makes every effort to:
Ensuring patients benefit from the latest therapeutic advances,
Respecting the cultural diversity, dignity and rights of each patient,
Providing our patients with a personal connection by assigning each of them an attending physician,
Being attentive to the needs of patients and their families,
Complying with French legislation and the hospital's code of ethics,
Continuously improving the quality and safety of the care we deliver,
Providing our teams with a safe professional environment so they may enjoy optimal working conditions,
Stimulate teamwork and open communication,
Leveraging the generosity of our members and benefactors to conduct scientific projects and implement the Hospital's overall strategy.
American Hospital of Paris
American Hospital of Paris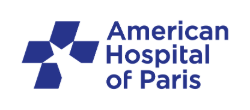 2019-06-18T13:47:37
2020-06-19T16:37:33