Behcet's Disease
Behcet's disease, also called Behcet's syndrome, is a chronic inflammatory disease characterized by genital and/or mouth ulcers (aphthosis).
What is Behcet's Disease?
The disease is classified as a form of vasculitis (inflammation of the blood vessel walls). In addition to ulcers in the mouth and/or genitals, other organs may be affected by symptoms:
Eye inflammation: revelatory uveitis or uveitis that precedes other signs by several years
Joint pain or polyarthritis
Vascular issues: superficial or deep phlebitis, damage to the pulmonary artery or heart
Inflammation in the brain and nervous system
The diagnosis can be difficult to make in the absence of reliable serological markers.
Behcet's disease is linked to the presence of the HLA-B51 genetic marker, which is present in approximately 80 percent of cases. The disease mainly affects populations from the Mediterranean basin (former "silk road"), and most commonly occurs in Turkey.
American Hospital of Paris
American Hospital of Paris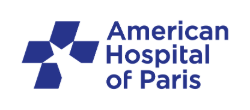 2019-12-30T14:35:25
2021-04-26T18:08:12