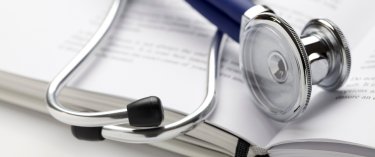 Chronic Pain
Chronic pain generally affects several parts of the body, particularly joints and muscles, but can concern any organ.
Chronic pain is any pain that lasts at least three to six months.
It often occurs in patients who have already been to several doctors and/or have undergone a large number of investigative exams including lab work, CT scans and MRIs.
These exams did not reveal a cause for the pain and the treatment has proven unhelpful.
How is chronic pain managed at the American Hospital of Paris?
At the American Hospital of Paris, you will benefit from:
A multidisciplinary environment
Physicians specializing in the different organs
Medical professionals specialized in pain management
A team of physiotherapists and psychologists
All of these professionals pool their skills and resources to determine and propose a diagnostic and therapeutic solution to relieve their patients' chronic pain.
Some examples of chronic pain include:
Joint pain
Lower back pain
Headaches
Muscular pain (fibromyalgia)
Neuropathic pain
Abdominal and pelvic pain
To efficiently manage chronic pain, a detailed patient history is necessary coupled with a complete clinical exam and precise analysis of the different investigations already performed. Throughout this process, it is essential to consider the potential psychological impacts as well as the patient's working life and sleep patterns.
An overall assessment is made based on the exams already conducted:
Lab work targeting autoimmune diseases and infections such as Lyme disease
Appropriate imaging exams

Bone scintigraphy
EMG
Organ IRM or CT scan
18F-FDG PET scan
Assessment
Following the assessment and discussion of the patient's case during a weekly multidisciplinary team meeting, a customized treatment plan can be established.
The goals are to define a therapeutic approach appropriate to the diagnosis, and to propose a plan to treat the patient's chronic pain issues. The overall objective is to relieve and improve all of the patient's painful symptoms.
American Hospital of Paris
American Hospital of Paris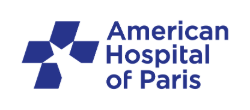 2020-01-3T16:17:05
2021-04-9T17:39:11