Colonoscopy
This procedure consists in examining the large intestine with a fiber optic probe under a light general anesthesia with no intubation.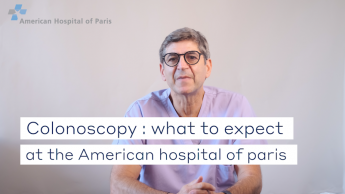 How to prepare for a Colonoscopy
Because this exam is performed under general anesthesia, you must see an anesthesiologist at least 48 hours in advance, barring an emergency.
A colonoscopy is not an ordinary radiological exam. By playing an active role in the procedure, you will increase its speed and effectiveness.
You will need to:
Take the laxatives you were given to empty your colon
Drink the full amount of water recommended, even if this is difficult for you
Strictly follow the low-residue diet that will be explained to you during a consultation
You will also be asked to refrain from eating, drinking and smoking six hours prior to the procedure, to ensure your stomach is empty.
You must arrange for someone to drive you to and from the hospital.
The day of the Procedure
First you will see the receptionist and then be taken to the outpatient department where our nursing staff will check your vitals and perform other verifications before the procedure.
In the event of a problem such as fever or significant pain during the preparation phase, the physician will be informed.

Next, a patient transporter will bring you to the examining room where the doctor, anesthesiologist and endoscopy nurse are expecting you. You will be asked additional questions in order to guarantee your safety.

The actual procedure will last from 15 to 30 minutes, depending on the doctor's findings and on the cleanliness of the colon.

In general, you will wake up at the end of the exam and will spend about 30 minutes in the recovery room.

Then you will be taken to the outpatient department where you will stay until you feel quite well.
You will spend a total of three to four hours in the hospital.
The doctor and anesthesiologist will check on you in the outpatient department and give you the initial exam results.
After the nurse checks your vitals again, you can complete the necessary paperwork and leave, accompanied by another person.
After the Procedure
You will be given a telephone number to call if any abnormal symptoms arise such as fever, bleeding or unexplained pain. The day after the exam, someone from the hospital will call you.
Eight to ten days later, you will need to schedule an appointment with the gastroenterologist, who will give you the final report and any biopsy results.
American Hospital of Paris
American Hospital of Paris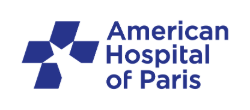 2021-02-5T10:27:54
2021-04-9T17:41:21