General Medical Assessment
This check-up is for anyone over 40 who wishes to assess their current condition and protect their health by adopting the right behaviors.
The assessment in details
Patients must fast prior to this test, which screens for insufficiencies and anemia, infection, blood disease, diabetes, liver disorders, kidney failure, prostate cancer, hormonal disorders and so on.

• Hepatitis B serology (HBsAg, HBs antibody, HBc antibody), hepatitis C serology, HIV 1 and 2 serology (with patient consent)
• Protein electrophoresis for patients over 60 (may be repeated if necessary)
• VDRL
• Vitamin D levels
• CBC, platelets, ESR, high sensitive CRP
• Metabolic assessment: total cholesterol, HDL cholesterol, LDL cholesterol, triglycerides, glucose, HbA1C, uric acid, calcium
• Renal function: natremia, potassium levels, creatinine, protidemia
• Liver function: AST/ALT, Gamma-GT, alkaline phosphatase
• Thyroid function: TSH
• Ferritin

To screen for urinary infections, diabetes and liver failure, and to test renal function Sugar, albumin, cytology

OC-SENSOR Immunochemical Test

To screen for colon cancer
Test for blood in the stool based on a single sample

• Optometry and tonometry: verification of visual acuity and intraocular pressure, to diagnose any problems or diseases such as myopia, astigmatism, presbyopia and glaucoma
• Audiometry: assessment of auditory acuity
• Pulmonary function tests
• Impedance measurement: body mass index, body fat percentage
• Resting electrocardiogram (results validated by a cardiologist)
• Exercise electrocardiogram with a cardiologist
• Trans-abdominal pelvic ultrasound to screen for diseases of the liver, gallbladder, spleen, pancreas, kidneys and bladder, and for ovarian and uterine diseases in women
• Chest x-ray (on clinical advice)

For men: Free and total PSA test (prostate) - beginning at age 45 to detect prostate cancer

Verification of vaccinations

and DTP-polio booster shot (if needed)

General medical consultation with an Internist

• Personalized prevention advice (lifestyle, nutrition, physical activity, sleep disorders...)
After the assessment
A detailed report is sent including test results, risk factors and personalized medical recommendations (a copy of all tests performed is attached to the report).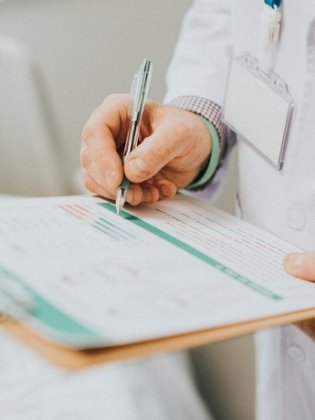 American Hospital of Paris
American Hospital of Paris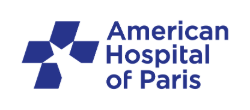 2019-08-23T10:17:46
2022-06-21T13:42:58