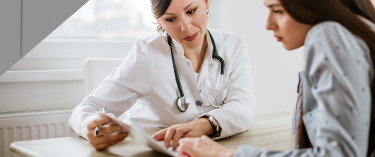 One Day Test
The One Day Test assesses not only the risk of Trisomy 21, but of Trisomy 13 and 18 as well, which are also linked the mother's age. This combined test detects 90% of affected fetuses.
Prenatal prevention and screening center
One Day Test
to evaluate first trimester maternal serum markers (free beta and PAPP-A)

performed by a sonographer specialized in prenatal diagnostics:

Measurement of nuchal translucency and analysis of other markers indicating a risk of chromosomal abnormality
Early screening for the main fetal abnormalities identifiable at this stage
Analysis of the uterine cervix and the placenta

with a specialist to discuss your screening test results
After this series of exams and consultations, other tests designed to screen (in particular NIPT on maternal blood [link]) or diagnose (chorionic villus sampling or amniocentesis) may be ordered.

You will also receive information about hygiene and preventing infection.
Le One day Test à l'Hôpital Américain de Paris
The One Day Test allows you to undergo all the necessary tests over a half-day. Results are available in less than three hours.
American Hospital of Paris
American Hospital of Paris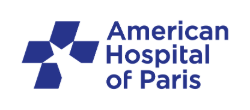 2019-07-4T10:25:11
2022-09-6T17:24:43