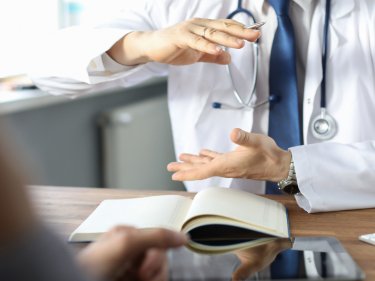 Orthopedics and Traumatology
Our unit, headed by Dr. Philippe Tripon, diagnoses and treats medical-surgical disorders of the musculoskeletal system.
Orthopedics and Traumatology
Make an appointment
Make an appointment with the Orthopedics and Traumatology department
Useful information
Contacts
Physiothérapie Kinésithérapie
Display all contact information
Directions
Orthopedics and Traumatology Consultations
Wing D OPD 44,49,50
Physical Therapy
Wing A - Level 1
Conditions Frequently Treated
Osteoarthritis of the hip, knee and shoulder

Emergency intervention for limb fractures and dislocations

Complications and after-effects of limb fractures

Ankle, knee and wrist sprains

Chronic shoulder instability

Rupture de la coiffe des rotateurs
A Team of Senior Doctors
Consultations are available every day of the week for all musculoskeletal system disorders affecting the bones, joints, tendons or nerves of the upper and lower limbs.
In addition, the physicians in our unit handle emergencies 24/7.
Each of our senior orthopedic surgeons is particularly specialized in a disorder or limb segment: hip, knee, foot and ankle; hand, elbow and shoulder.
Our imaging center is conveniently located on-site and equipped with the very latest technology. Some imaging exams can be performed same-day.
Hospitalization for surgery is either on an outpatient basis, with same day discharge, or inpatient in our dedicated unit, offering daily medical follow-up and physical therapy.
Daily post-operative follow-up is carried out by our surgeons and specialist nurses in the consultation department.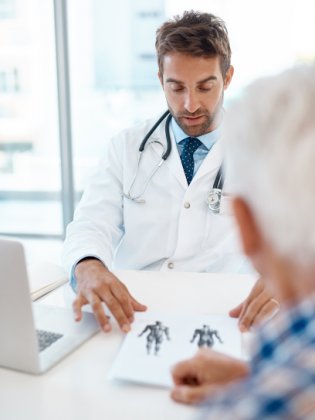 What Sets Us Apart
Availability

Personalized surgical treatment provided 24/7 by the senior orthopedic surgeons who specialize in each condition.

A broad spectrum of expertise

Our orthopedists work closely with the other specialists at the American Hospital of Paris in order to treat the most complex conditions.

Equipment and high quality operating rooms

The technical environment of our operating rooms and our highly trained paramedical staff allow us to offer the latest technological advances safely and in compliance with the requirements of the French scientific society, the French health authority and the Joint Commission.
Treatments & Exams
Working in close collaboration with our medical imaging service (conventional radiology, CT scanner, MRI, scintigraphy, PET scan) and rheumatology specialists, our on-call team is able to treat most medical-surgical limb disorders and perform the most complex surgical procedures:
Minimally-invasive joint surgery

Replacement of artificial joints: hip, shoulder, knee

Reconstruction by grafting after serious limb injuries from civilian activity or war injuries, in collaboration with Plastic Surgeons

Treatment of bone and joint infections

Digitally-guided prosthetic surgery: custom femoral prosthesis, patient-specific shoulder prosthesis with guided personalized surgery (GPS) technology