Pulmonology
Our unit, headed by Dr. Stéphane Lasry, diagnoses and treats all chronic or acute respiratory conditions. We provide comprehensive treatment for pulmonary tumors in partnership with other institutions.
Pulmonology
Make an appointment
Make an appointment with the Pulmonology department
Useful information
Directions
Directions
Wing B, Level 2
Office 3bis
Conditions Frequently Treated
Chronic respiratory diseases: asthma, COPD, etc.

Acute or chronic respiratory infections: bronchitis, pneumonia, etc.

Malignant pulmonary tumors

Pulmonary vascular diseases

Acute or chronic interstitial lung disease

Sleep-related respiratory disorders

Allergic respiratory conditions
A unit in the heart of a multidisciplinary hospital
The pulmonary medicine team is composed of three pulmonologists, former hospital interns, former chief residents, and an allergist. 
We provide pulmonary consultations every day from Monday to Friday and allergy consultations once a week on Thursday afternoons. Pulmonologists are on call for emergencies 24/7 in conjunction with the emergency room and intensive care services of the American Hospital of Paris.
Multidisciplinary consultative meetings are held every two weeks. They are attended by pulmonologists, thoracic surgeons, radiologists, oncologists, radiation therapists and a cytopathologist to discuss all patients being treated for cancer and to collectively make surgical recommendations.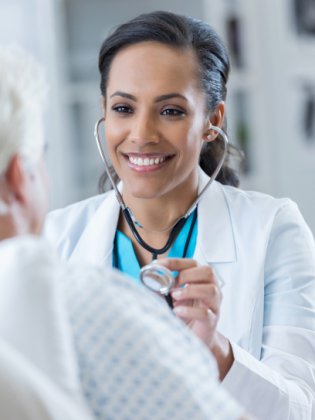 What Sets Us Apart
Availability

Pulmonologists on call 24/7

Diagnostics and testing

High-performance, latest-generation diagnostic and testing equipment

Cross-disciplinary approach

Collaborative cross-disciplinary management of diseases
Exams and Treatments
Diagnostics and testing services with the full range of pulmonary scans and tests:
Respiratory function testing

Bronchial provocation testing (methacholine challenge testing)

Ambulatory sleep monitoring (respiratory polygraphy) or sleep study in a hospital setting (polysomnography).

Ultrasound-guided pleural puncture

Blood gas test at the American Hospital's laboratory