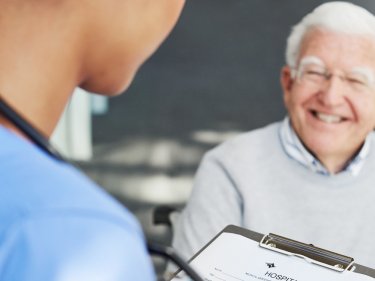 Geriatrics
Geriatrics is a medical discipline that treats patients more than 80 years old, with or without multiple conditions related to an acute episode, or who require diagnosis by a multidisciplinary team of specialists.
Geriatrics
Make an appointment
Make an appointment with the Geriatrics department
Useful information
Directions
Geriatrics consultations
Wing B - OPD 7

Conditions Frequently Treated
Falls, balance problems, difficulty walking

Weight loss, malnutrition

Deterioration of the general state of health

Neurological disorders, cognitive and/or behavioral issues

Depression in the elderly

Cardiac infection or decompensation in elderly polypathological patients

Hip fracture or digestive surgery in elderly polypathological patients

Oncogeriatrics (cancer in the elderly)

Screening for and prevention of vulnerabilities for healthy aging

Overall reevaluation of patients and their treatments (optimizing diagnostic and therapeutic treatments)

Complex pain, end-of-life support in collaboration with our specialized mobile support team
Our Missions
Our unit has cross-functional missions, which are to:
offer hospitalization to elderly persons coming directly from home or through the Medical Surgical Unit, for a worsening acute chronic condition or a surgical procedure.
 
conduct an overall medical, psychological and social evaluation, with consideration of the patient experience.
 
perform diagnostic tests and provide treatments that cannot be done on an out-patient basis.
 
treat chronic conditions or imbalances
 
provide an adapted and coordinated approach once the patient is admitted
 
prevent dependency and iatrogenic complications (undesirable effects related to a medical procedure), in particular drug interaction.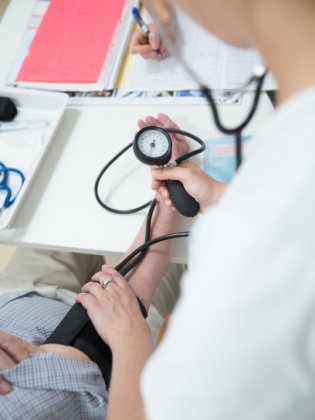 Our Care Pathways
Our unit offers various care pathways, guaranteeing quality multidisciplinary medical care delivered by professionals from multiple specializations.
In the Medical Surgical Unit, we do everything we can to minimize the patient's waiting time and admission process. If necessary, a geriatric evaluation can be performed by a geriatric physician on site during the day. Physicians are also on call
For hospitalization, either planned or after going through the Medical Surgical Unit, the patient is admitted for treatment by a referring physician who may be a geriatrician, or another doctor who can work directly with the geriatrician.
For ambulatory patients (those not hospitalized), we offer:
-geriatric evaluation consultations
-preventive check-ups for healthy aging, at the check-up center
What Sets Us Apart
A highly skilled healthcare team

All the teams associated with the geriatric unit are specialists trained to provide individual, patient-centered, multidisciplinary medical psychosocial treatment and rehabilitation throughout the period of hospitalization.

Availability 24/7

Availability of a referring geriatrician and continuous care with a physician on call 24/7, with regular transmission of information.

A multidisciplinary environment

Being located in a multidisciplinary hospital allows us to offer our patients a complete range of medical surgical specialties as well as leading-edge diagnostic and testing services with quick turnaround.
La gériatrie en 3 questions
Treatments & Exams
A comprehensive, in-depth geriatric evaluation of the elderly patient in a holistic manner allows us to treat acute pathologies, reevaluate all chronic conditions and, in a preventive and systematic manner, screen for the major geriatric syndromes: memory problems, fall risk, malnutrition, depression, osteoporosis, drug interactions and therapeutic errors, etc.
The patient's therapeutic treatment plan is developed in a multidisciplinary manner and personalized according to the patient's needs and experiences.

Comprehensive, standardized geriatric evaluation of the patient holistically, to treat one or more acute pathologies

Geriatric, psychiatric and neurological diagnosis and treatment for behavioral problems in neurological diseases.

Optimization of the therapeutic treatment choice in the event of surgery, whether emergency or not, in an at-risk elderly patient.

Treatment by a geriatrician and an oncologist in the case of an oncological disease in a fragile elderly patient

Treatment of balance problems through a check-up to search for risk factors for falls

Treatment of an elderly patient for malnutrition and anorexia through a comprehensive multidisciplinary check-up.