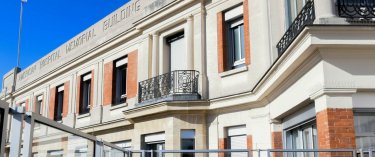 Comfort and calm in an optimal environment
The American Hospital of Paris takes special care to ensure the quality of its rooms, and many services are available to patients and their loved ones so they may benefit from an optimal environment of comfort and calm.
Our rooms
We offer a range of private rooms, suites and junior suites.
All rooms are climate-controlled and feature a private bathroom, strongbox, telephone and television with close to 30 French and international channels. All of our rooms are private and specifically designed to enhance your comfort and privacy.
Family and loved ones may visit you throughout your stay during visiting hours. You may also request an extra bed in your room (except in intensive care units) so a loved one can stay with you overnight.
Additional services
In-room breakfast, lunch and dinner with menus by Chef Yannick Allén (3 stars in the 2019 MICHELIN Guide France), adapted to dietary and faith-based needs.

Room Service: Patients and visitors can order meals, snacks and beverages from room service every day from 8 am to 8 pm (meal and beverage menus available in room)
Towels, hair dryer and personal hygiene products are provided.
American Hospital of Paris
American Hospital of Paris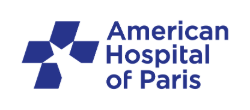 2019-08-20T17:01:18
2023-03-9T10:55:41