Our Relationship with the United-States
The American Hospital of Paris's American identity is a part of its DNA and was recognized by the US Congress when it granted federal status to the Hospital in 1913, Through this unique and enduring partnership, our Hospital strives to maintain and reinforce a source of mutual enrichment.
A reinforced medical partnership
In the past three years, the American Hospital of Paris has expanded considerably reinforced its special relationship  with NewYork-Presbyterian Hospital and its affiliated university medical schools, Columbia University Irving Medical Center and Weill Cornell Medicine  In medicine, like any other field, progress always comes from the sharing of ideas, experience and skills.
The American Hospital of Paris' dual identity is a driver of excellence : our close ties with the United States are an essential source of the innovation that underpins all of our activities and centers of expertise.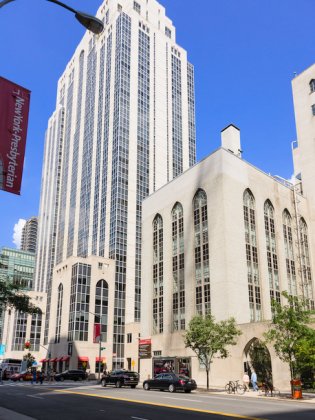 Our cooperations goals
Accelerating the Sharing of Best Practices
Doctors, nurses, technicians and administrative staff are already – or will soon be – learning from their NewYork-Presbyterian counterparts through collaborative visits, undergoing training, and shadowing in centers of excellence, i.e. breast cancer, women's and children's health, imaging, surgery and, in 2020, urology and cardiology. Every opportunity is taken to promote dialogue and enhance collaboration and practice-sharing. Each time, the goal is to learn American best practices, assess their effectiveness, and bring the most relevant ones back to France. By 2022, we hope to send 20 doctors and 10 technicians and nursing staff to New York every year. Special attention will be given to information technologies in use, in order to improve the continuum of care and the patient experience.
Encouraging American Doctors to Come to France
When the American Hospital of Paris was founded, it was primarily to provide medical care to American families living in France, delivered by American doctors. Our Hospital is legally authorized to employ up to eight American doctors at any time, but the language barrier, a potentially lower salary and the need to make a long-term commitment are difficult obstacles to overcome. Starting next year, if finances allow, the Hospital plans to create a rotating doctor-in-residence position guaranteeing a minimum income, in order to offer a temporary stay of one to three years to at least one American doctor.
Promoting Medical Research
The American Hospital of Paris will continue to develop research partnerships with Columbia University Irving Medical Center and Weill Cornell Medicine. A first project studying the use of artificial intelligence in breast cancer diagnoses was launched in June 2019. Participants include French doctors Marc Abehsera and Mahasti Saghatchian from the American Hospital of Paris, and American doctors Richard Ha and Lawrence H. Schwartz, respectively Director of Education and Research and Chairman of the Department of Radiology at Columbia University.
Building an Exclusive Study Program
Our Hospital plays a central role in facilitating relations between Université Paris Descartes and American medical schools (Columbia University Irving Medical Center, Weill Cornell Medicine). This collaboration will enable us to develop a study program for French and American students as well as promote university exchanges on either side of the Atlantic – a first for France! We are also aiming to increase the overall number of medical students in our Hospital, to achieve three goals: train future doctors in the specific approaches of international medicine; strengthen French and American cultural ties; and create a network of prominent American doctors who are familiar with the American Hospital of Paris.
Continuing the Harvey Cushing Symposium
This annual symposium hosted by the American Hospital of Paris invites leading French and American experts to debate current events in medicine. The first edition on medical imaging and artificial intelligence attracted 200 participants. Professor Lee Goldman, Dean of the Faculties of Health Science and Medicine at Columbia University, and Professor Gerard Friedlander, Dean of the Université Paris Descartes Faculty of Medicine, were just two of the many doctors and experts attending to discuss the technical, clinical and ethical issues arising from AI's disruption of medical imaging. The symposium's programs for the next three years will address innovative cancer treatments (prostate and breast cancer) and reproductive medicine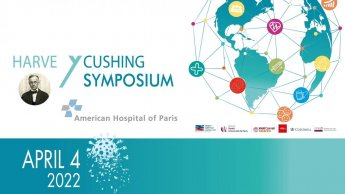 American Hospital of Paris
American Hospital of Paris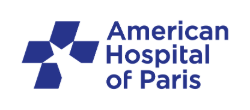 2020-06-16T12:24:05
2022-04-14T16:31:52