Help Couples Become Parents
In 2019, the Assisted Reproduction Technology Center of the American Hospital of Paris acquired two incubators featuring a time-lapse system, the latest technology in embryo culture.
Since then, many couples have benefitted from this innovative and efficient technique that substantially increases the chances of getting pregnant . Thank you to all of our donors who supported this project.

Financed
Project entirely financed by donations / Total cost: €150,000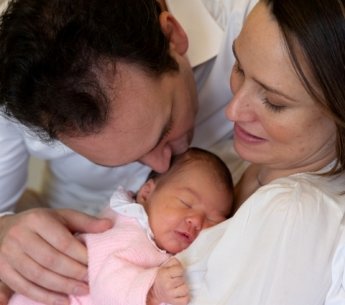 Increase Couples' Chances of Getting Pregnant Using the Latest Technology
Incubators featuring time-lapse technology (EmbryoScope+) create an embryo culture environment very similar to that of the human body. Images of the embryo are taken throughout the entire culture period and are played as a film, which makes it easier to accurately choose the embryo with the best potential for pregnancy.
In the most challenging cases – couples with a low probability of success, older couples, or couples having had several failed attempts, all of whom account for the majority of the procedures performed at the American Hospital of Paris – this can make a significant difference.
Thank you for your generosity
The American Hospital of Paris thanks all of the generous donors who supported this project and enabled our patients to achieve their dream of becoming parents.
By making embryo culture more efficient, incubators with time-lapse systems optimize success rates, resulting in faster pregnancies for thousands of couples. By offering them the most innovative techniques today, we are helping couples achieve their dream of becoming parents. 
Dr. Frida Entezami, reproductive specialist