Help Us Build a New Emergency Care Center at the American Hospital of Paris
Open 24 hours a day, seven days a week, the Emergency Care Center is an important point of entry to the hospital. More than 15,000 patients seeking emergency care are treated here each year, generating 30 percent of hospital admissions. With the number of visits rising by nearly 10 percent annually, the center's current surface area and organizational structure no longer meet the high standards of the American Hospital of Paris.
Donate today and help us roll out a crucial architectural renovation featuring completely redesigned medical services.

Financed
Project entirely funded through donations / Total cost: €3.5 M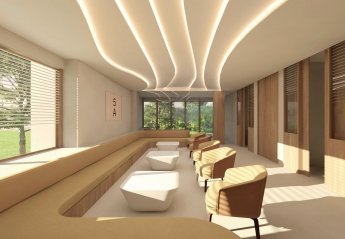 An essential overhaul to accommodate our growth
Eighteen years after its last renovation, the Emergency Care Center is in dire need of a complete overhaul to manage the constant growth in activity, increase capacity and guarantee to all patients a bespoke experience of the highest quality – the best available in the greater Paris area.
Restructuring our medical services
The new Emergency Care Center aims to be a gateway to the American Hospital of Paris's centers of excellence. Cardiology, urology, and pediatric trauma are the first three areas in which integrated, cross-disciplinary emergency care will be delivered even before the renovation has been completed. Each disorder will be treated through a dedicated approach that harnesses the expertise of specialized physicians and ensures fast delivery of care, access to our diagnostic and testing facilities, and complete transparency for the patient in terms of exams, treatments, timing and cost.
Improve patient flows and pathways to minimize wait times
The new Emergency Care Center will benefit from an additional 80 square meters of space, which are crucial to implementing a new patient flow strategy. It will feature two separate corridors – one for patients who are able to remain upright and one for those who must be lying down. The aim is to improve patient flow, reduce wait times and significantly improve the waiting experience. Patient flow will be based on the principle of continuous forward movement: from reception to patient care to examinations, the patient continuously moves forward without ever returning to the starting point.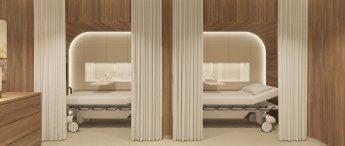 Customize care to guarantee an optimal patient experience
The materials and shapes chosen will form a soothing architectural environment where all patients have access to digital information and entertainment platforms. Patients will benefit from individual waiting areas and rooms designed to offer a haven of privacy and intimacy. Our nursing team, specially trained in compassionate care and stress and pain management, will offer each patient a solution that is appropriate to his or her level of emotional or physical distress, employing innovative methods such as hypnotic analgesia, mindfulness and music therapy.
For further information, please see our brochure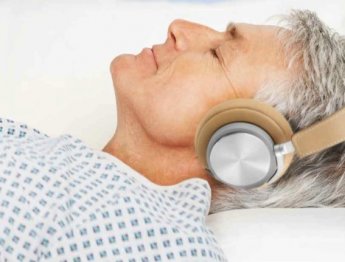 "The revamping of our ECC is part of a global transformation project that was launched several years ago. Today, our aim is to restructure our medical services in order to deliver crossdisciplinary care via our centers of excellence, based on a clearly defined patient pathway. To make this ambition a reality, a new and more favorable architectural environment must be built that meets the high standards of the American Hospital of Paris. We must guarantee a patient experience of the highest quality, the best in the greater Paris area.
We would like to thank in advance all donors who support this ambitious and innovative project."