Radiofrequency, laser and microwave thermal ablation
The thyroidology team at the American Hospital of Paris is a pioneer in the use of alternative treatments to thyroid surgery.
Our Hospital is a certified training center for thermal ablation techniques and has achieved national and international renown for its work in this field.
Our team was the first in France to publish its data in the international scientific literature. In partnership with the European Thyroid Association, it also contributed to the drafting of European recommendations on treating thyroid nodules using thermal ablation.
New French recommendations on the use of thermal ablation to treat thyroid nodules and cancers smaller than 1 cm
The recommendations issued by learned societies – French Society of Endocrinology (SFE), French Association of Endocrine Surgeons (AFCE), and French Society of Nuclear Medicine (SFMN) – were published in October 2022. These recommendations validate and regulate thyroid thermal ablation practices in France, culminating more than a decade of work across France aimed at developing and optimizing nonsurgical techniques.

The American Hospital of Paris and our thyroidology team provide comprehensive thyroid disease management. Cutting-edge therapies such as thermal ablation (using radiofrequency and microwaves) and robot-assisted surgery are offered to patients when appropriate. These techniques make it possible to limit the use of surgery, avoid scars and preserve thyroid function.

Once all exploration tests have been performed, treatment options are discussed with the patient and in a multidisciplinary team meeting (MDTM), on a case-by-case basis.
What is thermal ablation?
Thermal ablation was imported from South Korea, where it was developed in order to reduce the number of surgeries to remove benign thyroid nodules, thereby limiting the risks inherent to surgery. These risks include hypoparathyroidism, recurrent laryngeal nerve paralysis, scarring, hematoma and anesthesia-related complications.
Thermal ablation spares patients from long-term hormonal therapy following the ablation of their thyroid gland.
This technique, which is routinely used in Asia, Germany and Italy, was imported into France by Dr. Hervé Monpeyssen ten years ago.
This short procedure is only done on benign nodules that cause functional or aesthetic discomfort to the patient.
Who can benefit from thermal ablation?
In France, thermal ablation is currently offered to patients with an uncomfortable but benign thyroid nodule who wish to avoid surgical treatment.
Prior to any procedure, the patient must consult with a specialist, in order to determine or perform the following:
Clinical exam with neck palpation
List of patient's reasons for seeking treatment
Complete laboratory workup with thyroid tests (including measurement of calcitonin levels), hemostasis assessment
Ultrasound with nodule mapping and feasibility evaluation
Iodine-123 thyroid scan (also known as scintigraphy, discussed on a case-by-case basis)
Two thyroid fine-needle aspiration biopsies, whose results must be benign (or a microbiopsy)
Anesthesia consultation
A cost estimate for the procedure is sent
The procedure is scheduled
An MDTM is systematically held during which endocrinologist-thyroidologists, sonographers, ENT surgeons, doctors specializing in nuclear medicine, and cytopathologists discuss each case to decide whether or not to perform thermal ablation.
What happens during a thermal ablation procedure?
The thermal ablation procedure is performed in the operating suite or in a dedicated room. An anesthesiologist may be present, depending on the nodule's volume. The procedure lasts 60 to 90 minutes from beginning to end.
It is performed under local anesthesia (no general anesthesia) in our outpatient department. The patient is admitted at 11:00 am and discharged around 6:00 or 7:00 pm, after a snack and visit by the physician in charge.
In a strictly aseptic environment and under ultrasound control, the physician introduces a radiofrequency electrode into the nodule. This is the most frequently-used technique at the American Hospital of Paris. The electrode delivers thermal energy which destroys the nodule by cutting off its blood supply.
A prescription for pain relievers and an emergency telephone number are given to the patient at discharge. A follow-up consultation is required four days after the procedure.
The treatment's efficacy is evaluated at six months.
What are the expected outcomes?
The efficacy and safety of this innovative alternative technique have already been proven. A volume reduction ratio (VRR) of 65 to 85% percent, depending on the nodule's initial characteristics, has been observed.
The physician reassesses the long-term VRR at 1, 3, 6, and 12 months, and then once a year. If the nodule grows back (regrowth of up to 30 percent), the decision is also made on whether to perform a second thermal ablation procedure.
American Hospital of Paris
American Hospital of Paris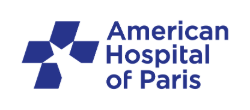 2021-07-12T16:32:05
2023-04-19T20:34:57