The Joint Commission Renews Its Accreditation of the American Hospital of Paris
The American Hospital of Paris successfully renewed its accreditation by The Joint Commission.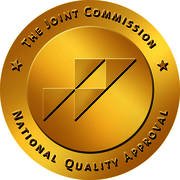 This accreditation constitutes an additional guarantee of quality and security of care, complementary to the French certification of the Haute Autorité de Santé, for which the American Hospital of Paris obtained an A. This double accreditation, by the French HAS and the American Joint Commission, is the perfect illustration of the mission of the American Hospital of Paris: to offer its patients the best of French and American medicine. The American Hospital of Paris is the only establishment in the world – outside the territorial jurisdiction of the United States – to benefit from such recognition.
On Tuesday, the American Hospital of Paris announced that The Joint Commission renewed its accreditation of the Hospital at the end of the July. The renewal, which occurs every three years, came following an evaluation by three surveyors who evaluated more than1500 performance criteria in a wide range of areas including patient pathway safety, medication management, infection control and building safety.
Recognized for More Than 60 Years
The evaluation is performed by The Joint Commission, an independent American organization that pioneered the hospital accreditation system in the United States. The Joint Commission accredits more than 22,000 health care organizations and programs around the world. Since 1954, the American Hospital of Paris has undergone regular voluntary audits by the organization that contribute to the Hospital's international renown. This accreditation perfectly complements our certification by the Haute Autorité de Santé in France, serving as an additional guarantee of the quality and safety of our care.
Adaptation and High Standards
The intensity and unprecedented nature of the pandemic made it necessary for our teams to adapt while complying with ever higher standards. This accreditation, renewed every three years, is the result of a group effort that honors the professionals of American Hospital of Paris. Although the Joint Commission's already very high standards had been raised further since our last accreditation, the entire Hospital successfully adapted and demonstrated excellence across the board.
American Hospital of Paris
American Hospital of Paris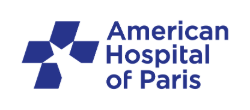 2022-10-3T09:29:14
2022-10-11T14:20:00