Prostatic Artery Embolization
The American Hospital of Paris is one of the most experienced institutions in Europe for the treatment of prostatic disorders, and has performed more than 300 prostatic artery embolization procedures.
What is prostatic artery embolization?
Prostatic Artery Embolization (PAE) is an innovative, non-invasive endovascular procedure allowing the prostate to be treated without surgery. It is performed on an outpatient basis by an interventional radiologist to treat prostate enlargement.
The interventional radiologist inserts a 1.6 mm-diameter catheter into an artery at the wrist or groin. Using x-ray guidance, he or she then glides the catheter toward the small arteries surrounding the prostate.
Once the catheter is correctly positioned in the prostatic artery, microscopic particles are injected which block the supply of blood to the prostatic arteries. With a reduced blood supply, the prostate shrinks and allows urine to pass through more easily.
What is the purpose of prostatic artery embolization?
PAE is performed to treat urinary symptoms caused by an enlarged prostate.
Its main advantage is that it does not affect the urethra or bladder neck, thereby reducing the risk of complications such as urinary incontinence or retrograde ejaculation.
What happens during a prostatic artery embolization procedure at the American Hospital of Paris?
First you will have a preoperative consultation with an interventional radiologist and an anesthesiologist.
On the day of the procedure, you will be taken to the vascular suite, where an intravenous catheter will be inserted.
While the procedure is totally painless, an anesthesiologist will remain next to you should you require sedation. In most cases, a urinary catheter is not required.
On average, this entirely painless procedure lasts 90 minutes. You can choose to be conscious, or to receive a mild sedative from the anesthesiologist.
After the procedure, you will be monitored for four hours before returning home. The recovery time after an embolization is much shorter than for surgery.
How can I prepare for a prostate artery embolization?
When you come for your preoperative consultation, bring any prostate-related imaging and lab results.
A urinalysis will be ordered to make sure your urine is sterile on the day of the procedure.
What outcomes are achieved through this treatment?
More than 300 published scientific articles report efficacy of over 80 per cent. According to a study by the American Hospital of Paris (currently being published), this rate is over 90 per cent.
If the procedure fails, it can be performed a second time, or a traditional surgical technique will be proposed.
Prostatic Artery Embolization in 2020
In accordance with Article 53 of the French code of conduct for medical professionals, physician fees must be determined with tact and moderation and fall within the national average.
You will benefit from the medical expertise and safety of a bona fide hospital and receive exclusive care delivered by our anesthesiology team and paramedical staff, all in a pleasant and comfortable environment.
American Hospital of Paris
American Hospital of Paris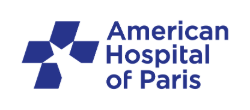 2020-03-11T10:57:20
2021-07-19T15:24:13