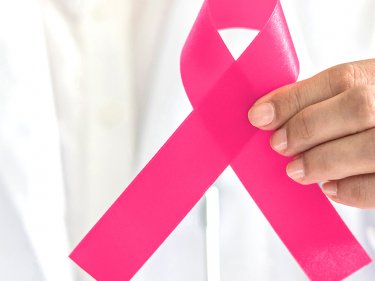 Breast cancer
The Breast Center directed by Dr. Mahasti Saghatchian is a center of expertise staffed by a multidisciplinary team of specialists. It offers each patient a personalized pathway of support which includes preventive care, diagnostics, surgery, cosmetic reconstruction, chemotherapy and radiation therapy.
Breast cancer
Make an appointment
Make an appointment with the Breast cancer department
Frequent treatments
Prevention and personalized screening (Women's Risk Institute)

Early diagnosis and imaging

Breast macro- and microbiopsies

Breast and lymph node surgery

Outpatient chemotherapy (sessions are conventionnés, meaning the fee schedule established by the French national health insurance is applied)

Consultations for the first-time prescription of oral chemotherapy (with an oncologist, hospital pharmacist and nurse)

Wellness Lab (supportive care and rehabilitation)

Oncogenetic consultations
Global breast cancer expertise
The Breast Center team is united around one essential belief: that prevention, early diagnosis, innovation and holistic patient care are key to fighting breast cancer and to offering women quality, long-term survival.
 
Our unit combines the most innovative investigative technologies, state-of-the-art treatment techniques and individualized care, all in a single location. This means our patients benefit from personalized treatment within a minimal timeframe.
With our patient-centered approach, each woman is monitored by an attending surgeon, oncologist and coordinating nurse. This nurse, whom patients can contact directly, performs an individual assessment of supportive care needs and acts as a liaison between hospital and private practice health care professionals. After each hospital visit, whether for a consultation, in-patient stay or imaging exam, a report is automatically sent to the patient and to the attending physician.
Patients with a chronic disease (Affection Longue Durée) benefit from full reimbursement by the French national health insurance of the following medical expenses, with no co-payment required: chemotherapy (no advance payment), radiation therapy (no advance payment), lab work (advance payment) and imaging (advance payment). Only medical consultation fees exceed the national fee schedule; these excess fees may be reimbursed by the patient's supplemental insurance.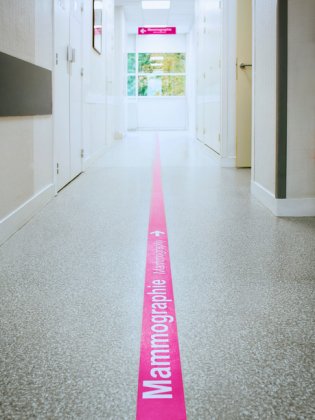 A full range of tailored services
Le Women's Risk institute

L'Hôpital Américain de Paris propose aux femmes sans antécédent de cancer du sein, quel que soit leur âge, une offre inédite en matière de surveillance personnalisée et de prévention.
LINKER VERS EDS

Imagerie diagnostique et biopsies

Utilisant des technologies de pointe en imagerie de dernière génération, le Centre d'Imagerie propose une prise en charge médicale et humaine, avec un personnel attentif et disponible

Chirurgie plastique et reconstructrice

Maitrise de toutes les techniques avec oncoplastie systématique ; reconstruction mammaire immédiate ou dans un second temps



Chimiothérapie

Séances 100% conventionnées en chambre individuelle, avec des oncologues spécialisés dans le cancer du sein utilisant des signatures génomiques pour le choix du traitement

Radiothérapie

Au Centre Clinique de la porte de Saint-Cloud

Wellness Lab

L'Hôpital Américain de Paris propose une offre de soins de support pluridisciplinaire, complète et sans frais pour les patientes de chimiothérapie.

A LINKER VERS CONTENU SPECIFIQUE WELLNESS
What sets us apart
A global pathway

Comprehensive services ranging from prevention to post-cancer monitoring based on the latest innovations and cutting-edge techniques.

The pathway in detail

An attending doctor and multidisciplinary team

Our oncologists, surgeons, plastic surgeons, specialized radiologists, anatomical pathologists, nurses, clinical pharmacists, psycho-oncologists, pain doctors and dieticians all work together to ensure coordinated care and treatment.

A premium care environment

No waiting for chemotherapy consultations or outpatient care, small-scale structure featuring individual rooms only

Our Hospital
Optimized care environment
No waiting for chemotherapy consultations or outpatient care
 
Small-scale structure (seven ambulatory chemotherapy stations) designed to enhance privacy and comfort
 
Throughout your pathway, a Health Coordinator is designated to coordinate your care and answer any questions you may have. She is present during the diagnosis process, throughout every step of your treatment if a diagnosis is announced, and during the post-treatment period.
 
In the event of hospitalization or surgery: air-conditioned individual rooms with private bathroom and television, and additional services available such as room service, free Internet and valet parking.
 
Since 1954, the American Hospital of Paris has undergone regular voluntary audits by the American Joint Commission. This accreditation attests to the quality of the hospital's clinical offering and patient services.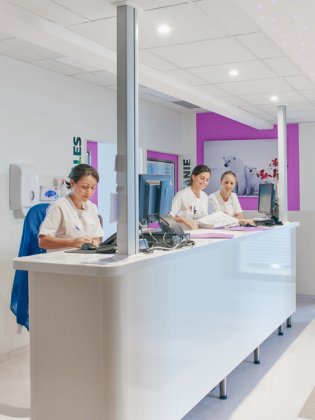 Your generosity is crucial
Support our project to enhance the well-being and recovery of breast cancer patients
The American Hospital of Paris advocates a vision of modern, integrative medicine that is no longer limited to delivering solely therapeutic care. The Wellness Lab, a program providing supportive care in oncology, has been operating since spring 2019. Entirely free…