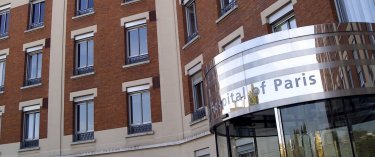 Your Generosity Helps Build the Future
Making a bequest, a major gift or naming the Hospital as a life insurance beneficiary are all ways to transfer some or all of your assets to the American Hospital of Paris. In doing so, you will help future generations enjoy the medical excellence and compassionate care that you have always known.
Transferring your assets
A bequest, a planned future gift

A bequest is a gift that you decide on today, but is given in the future. You can bequeath all or just a part of your estate. The bequest is recorded in your will and only takes effect after your death. Until then, it remains confidential. A will can be modified at any time as your personal situation evolves and allows you to freely transfer your assets to your designated heirs.

 

Note: In the absence of a will, if you have neither children nor other family, the French state automatically takes possession of all of your assets. Having a will allows you to make your own decisions regarding your estate.  

 

To make a bequest to the American Hospital of Paris is to continue supporting your Hospital's excellence far into the future. It enables you to look after the health of your loved ones for years to come.

 

A bequest is a planned giving option that reflects the special relationship you share with your Hospital. Our planned giving expert will work with your French notary to help you develop your formal estate plan and ensure your final wishes are carried out with regard to the beneficiary of your bequest, specific obligations and the overall management of your assets, among others.  

 

The American Hospital of Paris is also here to ensure your wishes are fulfilled after your death. When the American Hospital of Paris is named as an heir, it can ensure that the conditions and obligations you defined together when drafting your will are properly performed. The bequest department of the American Hospital of Paris will record your final wishes and honor them over time, whether this means managing the distribution of your assets, the transfer of money to loved ones or grave maintenance.

 

A major gift, an immediately effective, irrevocable donation

A major gift is an irrevocable donation by which you deed one or more movable or immovable assets such as a sum of money, a stock portfolio or a property, with immediate effect and during your lifetime.

 

66% of your major gift amount can be deducted from your French income tax bill. When giving cash or full ownership of listed securities, 75% of the amount donated can be deducted from your IFI wealth tax on real estate assets.

 

Several options are available:

Full ownership donation: You give the American Hospital of Paris full ownership of an asset. When you sign the deed, the asset is permanently removed from your estate.
Bare ownership donation without usufruct: You grant bare ownership of your asset to our Hospital, but retain your role as usufructuary. You are free to rent the property and receive income from it. This allows you to reduce your IFI wealth tax bill while keeping any income generated through your assets.
Temporary usufruct donation: For a limited period of time, you donate capital income, investment income, rental property income or the use of real estate to the American Hospital of Paris. As the usufructuary, the Hospital reports full ownership of the corresponding property. Your French income tax or IFI wealth tax on real estate assets is reduced as a result.
Donation of furniture, works of art and other objects
The American Hospital of Paris is authorized to receive all types of objects. After being assessed by an auctioneer, donated objects are sold by auction. Proceeds of the sale are used to finance the American Hospital of Paris's various projects.

 

You receive a tax receipt allowing you to reduce your French income tax based on the value of the assets donated.

 

Life insurance, an easy way to give

Taking out a life insurance policy and naming the American Hospital of Paris as the beneficiary is a simple, efficient way to help fund the Hospital's projects. At your own pace, you set aside an amount that will be gifted to the Hospital after your death. 

 

A life insurance policy in France is an investment vehicle offering an advantageous legal and tax framework. For policies over eight years old, the invested amounts and interest are tax-free and can be withdrawn at any time. 

 

If you already own a life insurance policy, you can change the beneficiary whenever you like. To avoid a mistake that may invalidate your choice, designate the beneficiary as follows: Beneficiary: "Hôpital Américain de Paris, 63 Boulevard Victor Hugo, 92200 Neuilly-sur-Seine".

 

It is possible to designate several beneficiaries on a single policy and specify the percentages they are to receive.

 
We provide expert, confidential advice
Pierre-Henri Ollier holds a degree in French notary law and can provide expert assistance with your planned giving needs. He will advise you in your best interest and in strict confidence.
Feel free to contact him by phone or email to schedule an over-the-phone or face-to-face appointment.
 +33 (0)1 46 41 26 09
pierre-henri.ollier@ahparis.org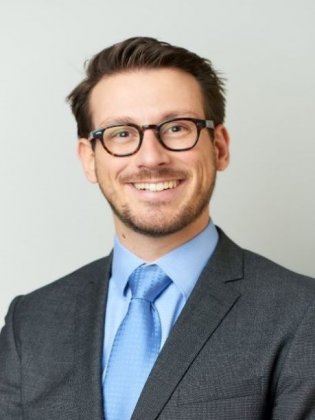 American Hospital of Paris
American Hospital of Paris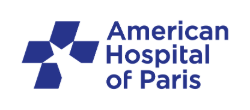 2019-07-19T11:51:10
2020-11-2T14:02:35